Four of us, Sam, Sunshine, 4.8 and myself, hopped in the truck and embarked on what would become an annual tradition. Over the years, Copper Harbor has become to mean different things to each of us. But for all of us, it is the best place to unplug from the world and enjoy ridding our bikes in the woods.
Once you are through Houghton you know you are only an hour out. Whether driving at night or not, the tree canopy on the drive in is absolutely mesmerizing (PS: So is the Sunset Bay Route). While I haven't taken any gopro footage of it, recording the drive, especially in the fall, with the colors changing would be incredible.
This was one of those trips that I really didn't know much. I didn't want any expectations. Friends just kept telling me to check out his youtube video or that one. Unless your watching Nate Hills videos, nothing beats ripping the trails yourself.
All of the trails up there, I believe were/are built and maintained by this dude, Aaron Rodgers. He builds trail for a living nationwide. Him and his crew are local legends and I have to say it is an absolute pleasure watching him and his crew rip. If you're fluid enough to stay on a back tire all you'll think is they define FLOW. They make is look so easy :)
Our first trip up was a blast. We often choose to stay at the Mariner, primarily because of the size of the cabins and the overall location/ convenience of staying there. They're furnished, a pretty decent sized kitchen, and enough beds for a group to get a good night sleep. I don't know about you, but I can't stand eating crap food especially on trips so we stopped in Houghton, which is about an hour away from CH to grab groceries. BBQ-in and grillin as a group really make the boys trips that much more fun. Not to mention Sam and 4.8 usually do most of the grilling :)
We probably spent as much time walking as we did riding that first trip. We needed some time to hone and bolster our mtb skillz. We climbed trails that were descents and we descended trails mean to be climbed but it was all good. Shuttling is limited to Saturday/Sundays over at the Keweenaw Adventure Company. It wasn't until a few years later we started ripping self shuttles too. We all escaped that trip with minor dna left on the trails, one taco-ed rim and a specialized epic that I was taking directly to the bike shop when I got home. But you know, we got to know the trails well and all of the features..ha! What a blast tho, one epic trip. And only the first of many visits up to the U.P.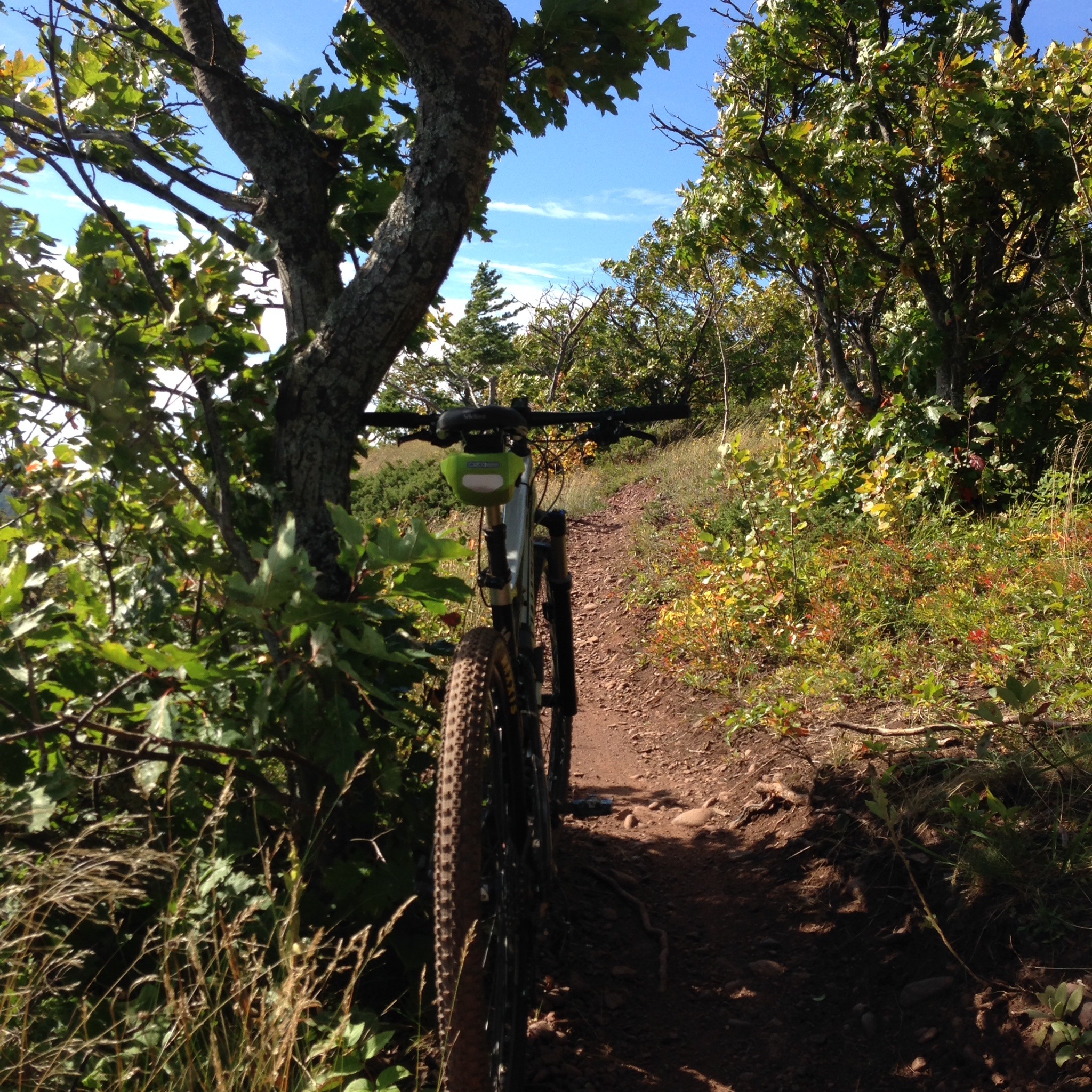 I believe it was because of Copper Harbor I truly fell in love with mountain biking. All around adventuring for that matter. If you ever have a chance to get up to the U.P., you will not regret it.
This guy right here.. is a ripper!